Pictures of the day: some of the Girls :-) - BALINESIS - Balinese and. black balinese cat. black balinese cat,kucing balinese,balinese black,balinese black cat,balinese cat pictures,black and white balinese cat,black and white ... white balinese cat red point balinese cat red point balinese cat blue-eyed white Balinese male balinese cat, GC Sacchidanand White Balinese cat The Balinese cat has a slender We were given a beautiful long haired cat which we were told is a flame point Balinese. She is white with a muted flame color tail and ears, her fur is soft & feels like rabbit fur and her eyes are a pale blue turning to red when ... Flame Point Balinese? | Pictures of Cats Here is the catalogue http://www.krugergibbons.co.uk/catalogue.php 1 Staffordshire Pot Dog - good colour modelling with firing cracks, Victorian 8-10 2 Good large willow pattern meat plate/ashette marked verso John Lythcoe, condition perfect 20-25 3 Two large brass sieves for scientific purposes 4 Edwardian part tea service 8-10 5 Sentry 1230 safe 6 Two panels of ornate chinese embroidery, possibly from a court dress, panels joined and displayed in carved oak frame with gilt fillet. Possibly 18th Century. 45-55 7 Good heavy Victorian brass jam pan with steel handle 20-25 8 Selection of vintage and antique silver plate items 6-8 9 Box of books 10 Mixed lot of Victorian ceramics 11 Mixed lot of ceramics 12 Cast iron cobblers shoe last and stoneware hot water bottle 3-6 13 Mixed lot - single tea service and other items 14 Mixed box of china and other assorted items 15 Chums book 1932-1933 16 8 Astorix books and assorted annuals 10-20 17 Two boxes of records 18 Box of assorted 8-10 19 Assorted LPs including David Bowie's Rise and Fall of Ziggy Stardust; Bob Dylan; Jimi Hendrix; The Doors; the Kinks; Solid Gold T-Rex; Bob Marley & the Wailers plus many more 20-30 20 Boxful of die-cast cars 4-8 21 Six Novelty tea pots including a thatched cottage; crown; garden & pet shop; castle; washing machine & church 22 Bernard Cornwell Sharpes' series books first editions 23 Box of ceramics including cottage ware tea pot, ginger jars etc 8-10 24 Round, flat-bottomed copper kettle and some copper measures 10-15 25 Brass repoussé magazine box with ceramic bowls 6-12 26 Assorted plates 10-20 27 Sixteen boxed Rolson pull cord bulbs (battery operated) 28 Two frames paintings of dog roses by Lois 29 Box of kitchenalia 30 Assorted model cars 6-9 31 Wooden cutlery tray and assorted silver plate tea knives and servers 6-10 32 Box of assorted household items with a large amount of nursery goods 10-20 33 Box of assorted books 20-25 34 Four prints, feeding the pigeons by C Strachan on a French theme 35 Four wooden boxes 10-12 36 Box of mixed sundry electrical items 5-10 37 Box of household lighting 10-12 38 Rowenta Steam Iron, ironing board & mini airer 39 Sumbr acoustic guitar Model PS1 40 Selection of pictures 41 Jimmy Hendrix box set with glass shelves 42 Portable DAB Radio 43 Quick Draw Bandits - boys' shooting game 8-10 44 3 Stainless steel pans with glass lids 45 One box of DVDs 5-10 46 Crate of assorted books 3-5 47 mixed lot - various tribal carved wooden statues, animal skin drum, ceramic native head 48 Hitachi VM E360E video camcorder with attachments 3-4 49 Box containing various modern dolls, games and card games 5-10 50 Old newspapers and and oak box 4-6 51 Six England World Cup collections from 2006 plus two incomplete sticker collections from Panini and Merlin 52 10 LFC magazines from 2007 and 1 Kop annual from 2005 53 Kenwood CD/Stereo receiver with separate speakers 54 Various computer-related software, wires, telephones etc (4 boxes) 10-20 55 Two boxes of CDs 20-30 56 Box of assorted 8-10 57 Collection of 10 small pink prints 8-10 58 VAX selections hard floor polisher 59 Bedside lamps blue shades x 2 60 Cabbage patch doll in trolley 61 25th anniversary boxed care bear with Swarovski crystal eyes and sterling silver nose and hip heart 62 Corgi unboxed Batman and Robin - both on motorcycles 10-15 63 Boxed Disney "the Lovebug", "Seabreeze Point" limited edition Johnny Lightening 20-25 64 McFarlane toys - two boxed "Bon Jovi" Figurines 10-15 65 Family guy "Stewie Griffin", a boxed set of figures 10-12 66 Child's school bag and accessories 67 Battery-powered golf putting returner 5-6 68 Balinese lantern 69 Withdrawn 70 Large classically designed ceramic table lamp base with shade 10-15 71 Singer sewing machine 72 Quantity of various matchbox cars and other model cars, model trains, Triang racing cars etc 73 Wooden clock and Japanese doll clock 6-8 74 Collection of 15 prints 8-10 75 Selection of framed prints 6-10 76 Box of assorted items including Peter Rabbit books 5-11 77 Accoustic guitar ideal for a beginner "Dullet" 78 Table lamp pink glass base and pink shade 79 1950 retro style wall clock 8-12 80 Green kitchen clock 81 White toaster 82 Pair of Prinknash tankards 4-6 83 Two boxes of CDs 20-30 84 Assorted children's toys including Ben 10 and Little Britain 10-20 85 An airbed with a bag 4-6 86 Box of assorted household items including a clock and some candlesticks 8-10 87 A large selection of various vinyl records 5-10 88 Small wooden stool 5-6 89 Large Brown Vase 20-25 90 Matt black electric table top lamp 91 Cut glass vase, Wedgwood black vase, onyx items and assorted 8-10 92 Assorted metal wall hanging pictures - advertising signs 6-8 93 Cyber 3D visor by Cyber Stuff 8-10 94 Laptop bag by Oxford and a motorcycle tank bag 95 Old Utility Coat 4-6 96 Bathroom towel warmer 10-12 97 A Sharp plain paper inkjet fax communication centre 10-15 98 Vintage Jaycee "General Purpose Cutter" Guilotine 8-10 99 16 National costume dolls 100 Office Stationary 101 Box of assorted 6-8 102 Child's car seat 6-8 103 Ornately designed Rococco-style brass photograph frame, together with a pair of Marley-style brass mounted horses 104 Eight boxed porcelain cake servers with floral decoration 8-12 105 Pair of relief decorated silver plated three sconce candelabras, together with a Viners candelabra, mahogany cased cutlery and a quantity of loose flatware 106 Small Centre 2kw fan heater 6-7 107 Clocking on machine and phones 6-10 108 Door Entry Panels 8-10 109 Assorted folders of postcards - Edwardian, topographical, humourous 40-45 110 Binoculars - Frank Nipole in leather case 10-12 111 Tin presentation box poker set, set, chips, felt playing surface 112 Japanese lacquered musical photograph album 8-10 113 Box of assorted ceramic and glass items 6-9 114 Box of assorted chinawares 6-8 115 Box of costume jewellery - mostly necklaces 4-8 116 Three Buffy boxed sets of DVDs (seasons 2,3 & 4) 10-15 117 Box of Action Men and others with accessories 3-5 118 Three boxes of volumes containing a selection of collectable vintage Steinbeck, Hemmingway etc 25-35 119 Chocolate fountain 5-8 120 Box of assorted including leather wallets; glove stretchers and dressing table items 10-15 121 Books of assorted hardback coffee table books 4-8 122 Zeiss Ikon Movikon 8 Super8 Cine camera in leather case 123 Praktica MTL5B camera with lens cover, plus 135mm telephoto lens all in working order and all in case 10-12 124 Mixed lot of ceramics, glassware, DVD game etc 125 Box of assorted books 8-10 126 Bone china tea service with gilded decoration 127 Presentation case of silver plated high tea accoutrements - bread knife, pickle fork, jam spoon, butter knife, six teaspoons & sugar tongs, plus a christening set, boxed 20-30 128 African wall hanging with 12 ebony elephants in an ornate African frame (glazed) 12-15 129 Shabby Chic console table with a small drawer 30-40 130 Box of silver-plated items, tea pots, coffee pots, fruit bowl - mainly edwardian 30-50 131 Box of hard back books including a First Edition Terry Pratchett 132 Royal Doulton Character plate "Romeo" with impressed marks and painter's numbers; also three other plates 8-12 133 Four advertising mirrors, repro and a selection of OXO posters 10-15 134 Box of assorted chinawares 6-9 135 Box of DVDs - large amount of mixed titles 30-50 136 Five assorted oriental and eastern boxes 10-20 137 Box of assorted 6-8 138 3 boxes of volumes of various literature - authors include Robert Jordan, JR Ward, Tom Clancy 20-30 139 Box of assorted animal prints 5-6 140 Shelf of assorted items 141 Petite case with dolls and clothes 142 Collection of 20th C postcards of various destinations (some black and white) 35-50 143 Three boxes of volumes , various literature including Christine Fee, Anne McCaffrey, Kelly Armstrong etc 20-30 144 Two blue and white tureens plus assorted 145 Walker and Hall silver plated hotelwares 10-15 146 Quantity of volumes - mainly fiction, together with an album of various black and white photographs 10-15 147 Black bakelite telephone by "Bell" of London 148 Box of assorted domestic wares in white and gold 8-10 149 Two boxes of assorted volumes 4-6 150 Painting in an oak frame and a winter woodland scene 10-12 151 Workshop storage boxes 5-7 152 Beswick style horse with three cart options - logs, barrels or hay cart 8-10 153 Two boxes of volumes, various literature including Meg Cabot etc 10-20 154 Mr Atlas Bullworker and weights for a bigger chest 8-10 155 Box of kitchenalia 156 Wicker basket with assorted contents 157 Three wrought-iron handcrafted candle sconces with lyre-shaped design and reconstituted stone heads of cherubs and detailed hand-made wings 80-100 158 Two boxes of assorted items 6-9 159 Box of ceramics including craftsman potters wares, avocado dishes etc 4-8 160 Wooden black cat (no fleas) 4-5 161 First World War, enamel water bottle with cork stopper, covered in original wool (in very good condition) 20-25 162 Royal Doulton "Otter" from the Wildlife collection of 1989 modelled by Amanda hughes on a mahogany plinth 60-70 163 Victorian copper kettle 8-12 164 Victorian cast brass standing bear money box 30-40 165 Five Toby Jugs 40-42 166 Beatrix Potter design side plate, nursery bowl and money box 10-15 167 Royal Dux Large Elephant with large tusks (perfect) 60-80 168 Poole sugar bowl and Royal Worcester Coddler 15-20 169 Canadian Blue ceramic sculpture of a tiger 19" long and 8" high 25-30 170 Copeland Spode "Chinese Rose" part service and 19th C heavily-cut decanter with multiple neck rings 10-12 171 Three cigarette boxes and a faux-Tunbridge ware glove box 10-12 172 Two Edwardian bisque figures and a vase 4-6 173 Model of Shakespeare's House by W H Goss (hairline crack to back) 4-8 174 Shelley tea service "Cairo" pattern circa 1920s 8-12 175 Pair of 18th C Dutch-style wall candle sconces 30-40 176 Royal Worcester ramekin dishes, large jug with roses and assorted 10-20 177 Chinese ceramic female deity - 13" tall x 3 10-14 178 Five Edwardian/late Victorian ribbon plates 8-12 179 Pair of Chinese ceramic lamp-bases of female deities with animals - 10" tall 10-12 180 A Wade glazed ceramic blanc-de-chine toastrack displaying a monogram to each end and an Edwardian deliveryman to the centre 8-12 181 Royal Worcester Jar and cover "Delecta" circa 1961. Copeland Spode jam pot and cover. Jasperware jar and cover, two old ginger jar and cover 15-20 182 Beswick golden eagle stamped impressed No2062, matt finish on rocky outcrop 100-120 183 Nico Venzo Terracotta bust of a young girl on a polished wooden plinth, signed by the artist verso 184 The Leonardo Collection Yorkshire Terrier 185 Six items of crested ware 8-10 186 Moonflask with landscape in blue and white; a modern chinese vase, a saki botle and a shallow dish 30-45 187 A Royal Dux glazed ceramic charioteer table centrepiece 188 Shelf of assorted Victorian and later coloured glasswares 15-25 189 A pair of staffordshire spaniels with pups 190 Carltonware case with the Birkenhead town coat of arms and decorative jug 8-12 191 Wicker tray containing 7 Natwest Piggy banks 192 Futurama soft toy "Bender", one Anna May Statuette, Cat Woman Statuette, Cat Woman Statuette, Warner Bros "Penguin" in original box 15-20 193 Corgi Buck Rogers star fighter x 2 with one smaller version, Dinky Galactic War Chariot 10-15 194 Pair of 10" diameter Cantonese export dinner plates, in Famille Rose Pallette. Central panels both depicting domestic scenes of the Mandarin class. Ornate borders with landscapes and boats, gilt banding (small chip to both plates) "Veritas Vincit Omnia" (Truth conquers all) 80-120 195 Copper tea service on tray and EPNS cake stand 15-20 196 Three meat plates/ashettes, majolica cheese plate and high relief Blind Earl-style fruit bowl 8-10 197 Victorian Staffordshire flat-back of King William III in good condition 8-10 198 Pair of Edwardian glazed figures in the colours of Royal Dux 20-25 199 Spode cabinet plate No1 'Tulip and Apple' from an original design circa 1825 4-5 200 Seven items of slag glass (four multicoloured) 6-8 201 Leeds creamware style pair of pierced candlesticks and vase 6-9 202 Railway sign - The Great Northern Railway public warning not to trespass 28" x 16" 150-200 203 Two lamps - one with wooden stand 204 Reproduction Bronze and gilt bronze white marble mounted mantle clock, enamel dial. Two satyrs supporting a lyre-shaped case with matching pair of seven sconce candelabra - rather impressive 250-300 205 Childrens Encyclopedia collection with deep red leather look bindings 10-20 206 Pair of Edwardian Royal blue vases with gilt decoration 14" high 12-20 207 Two wooden candlesticks 6-8 208 Collection of Odhams books on assortment of topics with deep red leather look bindings 10-20 209 Palissy "contessa" coffee service with side plates early 1960s 10-12 210 Victorian Stoneware flagon with handle and cork 211 Three large fine copper jugs 50-60 212 1960s veteran/vintage service by J&G Meakin, Magic Roundabout-style 10-12 213 Yamaha men's motorcycle jacket in Team Yamaha colours size XL 30-40 214 XL men's official NASCAR jacket in suede 30-40 215 Large men's cream leather jacket by Etienne Ozgki (zippered) 30-40 216 American Baseball jacket by Steve and Barry's outfitters XL. With blue wool front and American eagle on back 15-20 217 Men's large Brown leather jacket and belt with buckle detail to waist 30-40 218 Large decorative world globe with each country comprising a different semi-precious stone 219 Copper water flask, copper drinking vessel, hip flask and brass weights for scientific scales 15-20 220 Two highly coloured novelty tea-pots of knights on horseback 8-10 221 Unusual set of silver plated Viennese Sessessionist cake forks and decorated cigar box, continental Art Nouveau 10-18 222 Bone & ox-bone dominoes 20-30 223 Book:- Life and Adventures of Martin Chuzzlewit 1844 Volume 1 Edited by Boz with Leather binding 40-45 224 Soapstone Buddha 225 Corgi toys rocket age model number 1113 80-100 226 Oval bevelled mahogany framed mirror 10-12 227 The "May Panel" by Marcus Designs 10-12 228 Edwardian spelter figure of a maiden plaing a wind instrument - veay beaux-arts circa 1900-1905 8-12 229 4 drawer serpentine fronted chest of four drawers with boxwood and ebony inlay on slayed tapering legs 30-40 230 Large Masons ironstone style tureen and cover, white ground 15-20 231 Stuart crystal spirit decanter, Edinburgh crystal spirit decanter - both deep cut and square form with tear drop shaped decanter 20-25 232 Coalport hand-painted cabinet plate - central painted landscape depiction of "Kirkstone Pass" set within a bright green border with ornate hand gilding 15-20 233 Royal Worcester "September" figure of a boy in blue shorts, tie andhat about to pick up a white cat - modelled by FG Doughty 60-70 234 Royal Crown Derby oval form vase on pedestal base, Royal blue ground with rich hand-gilding, oval panel with floral bouquet, repaired 8" high and 6" diameter 45-55 235 Dinky - London souvenir set - US navy Phantom - Hawker Hurricane MKIIc 30-40 236 Four watercolours by Rex F Hopes: one seaside scene; Lake District with mountains; glass jug with violets and one of red and orange nasturtiums in Wedgwood vase. All mounted, glazed and framed and colours good 50-80 237 Large Figure of a black musician playing a double bass 20-25 238 Shelf of assorted cut glass wares 20-25 239 Four Victorian/Edwardian weight boxes, dressing table jar with coin inset into top of Samuel Johnson, printing block on copper and grooming kit 15-20 240 Shelf of cut glass including grapefruit dishes and five chutney jars 10-20 241 Bells' Whiskey collectors' booklet including book "Pride of Perth" and letter from Arthur Bell and Son plc 242 Continental watercolour street scene with detailed architectural elements of a cottage - unsigned 25-30 243 Late Georgian Volunteer Officer's sword circa 1790-1810. Blue steel blade with faded gilt decoration and handle grip with gilt. Sword has been shortened by approx 4 inches - overall condition is slightly distressed. On display stand 80-100 244 Tang Dynasty-style horse in bisque finish with pale body colours 20-30 245 A five sconce glass chandelier with various sized cut droplets (not tested) 30-40 246 Dull finish silver chandelier with 5 smoked glass shades 247 Matt black 5 arm chandelier 248 Four snuff bottles 10-15 249 Ivory carved animal figures of an elephant and a stag 15-25 250 Ten George III gaming counters dated 1797 45-55 251 Lady's 18ct gold wristwatch on elasticated strap 35-40 252 Amberine cigar holder 25-35 253 Pair of Edwardian lorgnettes on a long chain - requires buyer with own carpet bag . . . 25-35 254 .925 Silver gilt pendant with a hint of ancient Greece, stylised face of a mythical figure 15-25 255 Map mile Reader 8-10 256 Ivory Brooch in the form of a sheaf of corn tied with a ribbon and highly decorated with safety chain 60-120 257 Four vintage Rosary chains 5-8 258 Double string of cultured pearls 6-8 259 Churchill Crown 1965; Diana Princess of Wales Memorial Crown 1961 - 1997; Silver Jubilee Elizabeth II 1977 Crown x 2; George VI Half Crown 1949 20-25 260 Reproduction flintlock pistol 10-20 261 Printing block of Paisley pattern, possibly Victorian 20-25 262 A yellow chinoissorie table clock, now aged to a calmer mucky mustard colour. Clockmaker established in London in1711 (possibly the William Webster clock-making dynasty) and later in Queen Victoria Street. With silvered dial, matter centre, cast brass spandrels on ogee brass bracket feet. 15.5" high and positively screams of the roaring 20s 250-350 263 Two solid silver spoons hallmarked London 1808 10-20 264 Three costume jewellery rings from Marks and Spencers set with Cubic Zirconia 5-10 265 Four sets of car rings 5-10 266 Solid silver ARP badge 15-25 267 Four Murano glass wine stoppers 8-12 268 Solid silver bracelet; solid silver pendant (Maltese Cross) and a solid silver heart-shaped pendant 15-25 269 9ct gold heart-shaped pendant set with rubies on a fine chain 50-60 270 Selection of compacts:- 1 painted by Cecil Golding; 1 Stratton compact; 1 with Mother of Pearl inlay and a pill box with Mother of Pearl inlay 20-30 272 Withdrawn 273 Sterling silver dumbell style with diamond from the Hot Diamonds range of men's jewellery 20-25 274 Withdrawn 275 Ikita pendant and a sterling silver pendant set with a blue spinel 12-15 276 Solid silver cross set with small diamond on a silver chain 10-15 277 Silver pendant set with amethyst on a silver chain 10-15 278 Terribly elegant solid silver bon bon dish, raised on pedestal with extravagant piercework to the body and pedestal foot. Hallmarked for Birmingham 1911, make Norton and White of Newhall Street Birmingham 40-60 279 Two cut glass dressing table jars- one a perfume/scent bottle with silver top and original glass stopper. Birmingham hallmark 28-38 280 Very early bakelite/celluloid bangle with very intricate detailing 10-15 281 Three Victorian cut glass inkwells - one in plain blue with stoppers 15-20 282 Solid Silver pill box in the form of a watch case inscribed with initials RCP, Birmingham Hallmark 25-30 283 Continental silver pill box - circular with repoussé panel and decorated with image of Virgin Mary "Lourdes" and floral repoussé design to back 20-25 284 Fifteen glamour studio produced photos/cards of starlets of the 1950s. Black and white images in protective covers to include colour image of Hedy Lamarr 50-100 285 Hot cast bronze model of a long tall pit bull on marble plinth 80-120 286 Three ivory figures depicting a mask maker; peasant harvesting and a noble lady up to 3.5" high 80-120 287 Victorian glove stretchers in ivory 10-20 288 Carved ivory solid ball, similar in size to a snooker ball - 2" diameter 30-40 289 Nine ivory figures 80-120 290 Four 19th C ivory napkin rings, two with intricate carved and pierced decoration one inscribed with initial A and the largest bearing a carved signature 60-80 291 Good quality silver plated items, to include a ronson table lighter; miniature trophy and a knife rest, etc. 8-12 292 Small animal tusk - possibly Warthog? 50-100 293 Ivory Elephant Tusk 100-200 294 02 Blackberry with charger 60-70 295 Signed Baseball with glove 10-20 296 Black marble commemorative marble paperweight inscribed "Mersey Tunnel 1934" 15-25 297 Marvel Comics - Wizard World Daredevil Father # 1 2004 Con Edition with sketch base cover in protective hard clear plastic cover signed by the artist - limited edition 50-55 298 Selection of posters 3-4 299 R. Cooper watercolour - Scottish landscape with highland cattle and sheep (NB this artist has exhibited works in the Royal Exhibition) 25-35 300 Pair of watercolours by G Dent of highland scenes (one slightly foxed) 15-25 301 Chocolate brown real leather corner suite with contrasting cushions in immaculate, barely-used condition 150-200 302 Square rubberwood coffee table 10-20 303 Antique pine dresser base, comprising three short drawers above three cupboard doors 30-40 304 Large decorative rectangular gilt framed wall mirror 30-40 305 A 1950's two door glazed cabinet, together with a top section bookcase with two glazed doors 10-20 306 Two grey faux suede two seater sofas with Art Deco-inspired 'Odeon' arms with contrasting jumbo cording; loose cushions and a roll headrest in immaculate, barely-used condition 307 Oil on canvas "Tenis Match" by "Prince" in ornate gilt frame 80-100 308 Nest of Three Oak Tables 309 Nest of dark burr walnut tables with carved details 20-30 310 Mid 19th C carver chair rail back, turned legs and drop in seat 60-80 311 Contemporary good quality cane conservatory sofa and chair with upholstered loose cushions in cream cotton brocade, plus two matching coffee tables and a plant stand (ex-Gordales') 350-450 312 Oak sutherland table on elegant gun-barrel-turned legs circa 1920 40-60 313 Set of five oak country chairs with ladder backs and rush seats 314 Replica Georgian corner unit in veneered wood with glass panelled door 10-15 315 Tall standing lamp with cream lamp shade 6-10 316 Large 1950's chinese carpet, bold colours including ming yellow, orange, pale blue, royal blue, pink, grey and green. Complex borders, blue ground with ho-ho birds, insects, flowers and butterflies. Approximately 13'x10' 200-250 317 Late Victorian ebonised music cabinet, carved upstand, mirrors to top of front with alternating carved relief panels, clear glass on lower section to reveal shelving - on castors 100-120 318 48 Bottle wine chiller Executive Fridge 319 Long low oak coffer 20-30 320 Wooden coffee table 321 Display Cabinet, ideal for Jewellery 322 Reproduction classical style table, veneered irregular shaped top with a pie crust-inspired edge, four sweeping legs surmounted by carved Rams' heads down to cloven feet in antique cream painted finish 60-80 323 Two wooden chairs green covers 324 Edwardian Mahogany octagonal occasional table, raised on four turned spports 325 An edwardian occasional table, with complex under stretchers, carved detail to the top - art nouveau 10-15 326 Rubberwood coffee table 10-20 327 Faux suede three seater sofa, plus two seater sofa, to accord 328 Top quality reproduction of an early 19th C gilt Roccoco-style console table with over-mirror 350-450 329 Plank-topped coffer, possibly 17th C with some repair work done in the 19th C - now with date carved into the panel stating "1640" and set with a Norman arch. The three panels to the fall front are a later adaption 60-100 330 32 inch LCD DVD TV 331 Bathroom metal stand with glass shelves 332 Small NEON flatscreen TV with remote, together with a glass TV stand and another similar 20-40 333 Mahogany occasional table/magazine rack 8-10 334 Low mahogany coffee table, single pedestal on four splayed feet, cross banded top 20-40 335 A modern square coffee table, with two bevelled glass inserts 15-20 336 Eco-air de-humidifier, plus an electrolux radiator 10-15 337 Two older reproduction "Louis" style chairs ideal for an interior design project 45-60 338 1970's sorrento ware highly ornate drinks trolley - very vile 40-50 339 Nest of two oriental tables with carved decoration and glass tops 5-10 340 Three pictures and prints of various scenes 10-15 341 Persian painting of a ceremonial scene with two elephants, two horses within a landscape - floral border, glazed and framed 10-15 342 Persian painting of a procession with elephants, foot soldiers and two mounted camels set within a floral border, glazed and framed 20-40 343 Signed print "The Lonely Sky" framed 30"x25" by Gerald Coulson, depicting RAF SE5A, high over the clouds during WWI 60-80 344 Three seater faux leather sofa in dark brown 20-25 345 Assortment of jewellery, rings, bangles and necklaces 6-9 346 Box of costume jewellery including a pearl choker 4-8 347 Box of costume jewellery 4-8 348 19th C oak corner hanging cabinet on H-type hinges of small proportions 50-60 349 Solid oak coffee table with two carved baluster 40-45 350 Dark pine coffee table with a smoked glass centre 8-12 351 Four various occasional tables, together with a nest of three occasional tables 20-30 352 Large Oak Flemish Court Cupboard with profuse carving, geometric designs to lower cupboard doors, under two carved drawers. Upstand with plate rack, over cupboard supported on complex turned columns. Foliate and ribbon carving to upper cupboard doors, frieze rail and pierced gallery over with finials 450-600 353 Five pictures / prints, framed and glazed, displaying various scenes 10-20 354 Upholstered sofa bed, with vile patternation 10-20 355 Framed and glazed modern tapestry 6-8 356 Copper, brass and steel Art Nouveau-style style standard lamp circa 1900 with a period-style shade - has been re-wired 250-300 357 Fine quality Edwardian bedside pot cupboard body in oak with fine coloured inlaid panels. The cabinet maker has gone to town using the most exotic veneers - oval panel to the top with floral bouquet set within Green stained panel, front decorated with classical urn on plinth within elongated oval panel and cat brass upstand. On plinth base 300-400 358 1920's dome topped long cased clock, in oak ply and solid oak, bevelled glass to the front with a show pendulum and weights 359 Longcase clock in mahogany case, wide bodied from the Victorian period. Case with bold turned columns, face with faux moon phase painting, victorian ladies painted in the spandrels and rustic scene to the centre of the dial and a subsidiary second dial. Make is SJ Bibby Carnarvon 450-550 360 Four painted Hepplewhite-style chairs with understretchers, sheild-shaped backs "shabby chic" 40-50 361 Large oak octagonal centre table on monumental-style base with large carved column. Carved frieze rail circa 1870 - probably Belgian 362 Four oak Charles II style chairs, crested backs with carving turned finials and barley twist supports circa 1870 363 French mahogany glazed cabinet circa 1890-1900 with glass interior shelves and bevelled glass to the door 800-1000 364 Large modern pine table and chairs 20-30 365 Reproduction glazed display wall unit, the open arched two level bookcase flanked by two glazed doors, sitting above three cupboard doors which sit below three short drawers 40-60 366 Turkish carpet 60-65 367 Cream leather three seater sofa and two arm chairs 368 MDF and marble fire surround 369 Rubberwood chest/coffee table with lift up top with twelve drawers to the side with turned wood knobs on bracket feet 80-90 370 Rossmore furniture dark mahogany tall corner unit with top light, glass door, shelving and cupboard underneath - finished with decorative carvings 8-10 371 Chocolate brown upholstered 2 seater sofa 372 Dining suite, comprising an oak extending dining table, spanish style oak sideboard and a set of 6 high backed dining chairs for re-upholstery 200-250 373 Carved wooden tribal mask 8-12 374 Carved wooden sign "Orchard Farm" 6-8 375 Convex round mirror 5-10 376 Wooden framed mirror 5-10 377 Framed mirror 5-10 378 Nest of two reproduction occasional tables 3-5 379 Professional office computer desk 150-200 380 Double pine bed frame, head and foot boards with three panels, divided into trefoil Gothic arches, complex posts with blind arcaded finials, sideboards and base slats (superior quality) 67" wide and 56" high 80-100 381 Triple pine wardrobe in Gothic pattern, central mirror over five drawers, plinth base board, blind arcaded convex cornice - sides decorated 63" long, 24" deep and 84" tall 150-200 382 Cheval mirror on stand with drawer, Gothic pattern. Trefoil arch design - 27" wide, 16" deep and 70" tall 100-150 383 Gothic-patterned pine chest of drawers with central "Top hat" drawer, flanked by two pairs of smaller drawers over two long. Decoration to the side panels of superior quality. 45" long, 19" deep and 30" tall 120-180 384 Pair of Gothic-inspired bedside chests of three drawers standing on plinth bases with decorative side panels - superior quality 19" wide, 16" deep and 28" high 80-100 385 1950s bedroom suite: lady's robe; gent's robe and dressing table with shaped mirror 20-25 386 Two glass topped side tables 4-6 387 Small oval footstool and a white square form table (Ikea) 8-10 388 Melamine chest of three drawers 5-6 389 Great quality breakfast/dining set in cherrywood extending single pedestal table and four French farmhouse style rail back chairs with turned front legs and two levels of understretchers (cost over £1200 new) 150-200 390 Reproduction oak side board 20-30 391 2 wooden lamps with shades 1-2 392 Painted radiator cover, pine wall rack, together with a pine table top 2 door cupboard 20-30 393 Modern table and chairs 5-10 394 Repro mahogany two drawer office pedestal filing cabinet, together with a three drawer filing cabinet 20-30 395 Quantity of assorted items to include a kitchen cupboard? 10-20 396 Classical revival two section marble nude figure, in the beau arts taste. The female torso in white carrara marble, her arms behind her head with an ecstatic expression, bare chested and wearing hareem pants in pink marble, terminating in white marble feet and coloured sandles. Detailed with small inset panels of contrasting marble, standing on a circular pink variated plinth. Approximately 60'' in height, separates at the waist 200-300 397 Pair of William IV Mahogany dining chairs with rail backs and red velvet upholstry 20-40 398 Teak finish dining table and four chairs and sideboard in very good condition circa 1965 100-150 399 Solid oak D-ended extending refectory-style table and four solid oak ladder back chairs upholstered in French tapestry fabric (cost £1200 originally) 85-120 400 Beechwood telephone table/chair with single cupboard and fitted cushion (for re-upholstery) 8-12 401 Modern reproduction mahogany glass topped coffee table 5-7 402 Indesit washing machine 30-40 403 Oak single drawer, four shelves for drinks storage/display table 404 modern oak coffee table and a demi-lune single drawer hall table 10-15 405 Italian made sorrento ware drinks cabinet with exotic wood inlays (very Orient Express) 50-80 406 Small antique pine Whatnot 12-18 407 Samsung American style tall fridge freezer in white 125-150 408 Wiltshire Garden dining set made from Eucalyptus Wood pre-treated, folding table and six garden chairs boxed and unused. Cost £399 new 180-250 409 Vintage dining suite circa 1960 in high gloss drop leaf table on slightly splayed legs, shield back high gloss chairs with black PVC (for re-upholstery only) seats and matching sideboard also in high gloss figured walnut. Fall front drinks compartment in showroom condition - fabulous piece 50-60 410 Two vintage 1960s kitchen stools in bright orange - for re-upholstery 411 Circa 1962 side cabinet vintage style, formica covered unit in various shades and grains of faux-wood. Two fall front compartments in figures "silver birch" over sliding glazed doors with gilt curliques, again in showroom condition 30-35 412 Large reclaimed pine mirror frame, complex mouldings 40-60 413 Superb handmade reclaimed pine free-standing un-fitted kitchen units. Belfast sink is set into the side cabinet with routed draining boards, Louis XVI-style carving to the front panel and the cupboard doors, raised on frieze rail and cabriole legs, 72" x 23" x 36". Matching breakfront sideboard, 70" x 20" x 36". Matching side cabinet with over shelves, plate rack and six spice drawers, 70" x 23" x 91. Island measurements are 72" x 31" x 38" which is a unit of six drawers, six cupboards all with carved details. Side cabinet with carved upstand and drawer; space for 18 bottles of wine, profuse carving 33" x 14" x 30" 2500-3500 414 Tall white vase with gold scrolls running round until the top with artificial flowers 5-8 415 1950's original axminster carpet, square, Spirograph meets Jackson Pollock, with splashes of yellow, red and turqoise 10-20 416 Large modern pine 2 door glazed TV cabinet 15-20 Contact Kruger Gibbons Auctions - Birkenhead Auctions - Auctioneers in the North West Breed: Domestic Short Hair-black and white. Size: Medium Petfinder ID: 23810611. ADDITIONAL INFO: Pet has been spayed/neutered. CONTACT: Candys Cats, Inc. | Orlando, FL | 407-760-2052. For additional information, reply to this ad or ... ___white balinese cat___***Domestic Short Hair - Black and white - Tiley - Medium - Young ...***
Pictures of the day: some of the Girls :-) - BALINESIS - Balinese and. black balinese cat. black balinese cat,kucing balinese,balinese black,balinese black cat,balinese cat pictures,black and white balinese cat,black and white
...
white balinese cat
red point balinese cat
red point balinese cat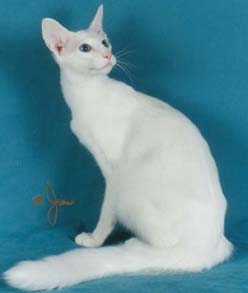 blue-eyed white Balinese male
balinese cat, GC Sacchidanand
White Balinese cat
The Balinese cat has a slender
We were given a beautiful long haired cat which we were told is a flame point Balinese. She is white with a muted flame color tail and ears, her fur is soft & feels like rabbit fur and her eyes are a pale blue turning to red when
...
Flame Point Balinese? | Pictures of Cats
Here is the catalogue http://www.krugergibbons.co.uk/catalogue.php
1 Staffordshire Pot Dog - good colour modelling with firing cracks, Victorian 8-10 2 Good large willow pattern meat plate/ashette marked verso John Lythcoe, condition perfect 20-25 3 Two large brass sieves for scientific purposes 4 Edwardian part tea service 8-10 5 Sentry 1230 safe 6 Two panels of ornate chinese embroidery, possibly from a court dress, panels joined and displayed in carved oak frame with gilt fillet. Possibly 18th Century. 45-55 7 Good heavy Victorian brass jam pan with steel handle 20-25 8 Selection of vintage and antique silver plate items 6-8 9 Box of books 10 Mixed lot of Victorian ceramics 11 Mixed lot of ceramics 12 Cast iron cobblers shoe last and stoneware hot water bottle 3-6 13 Mixed lot - single tea service and other items 14 Mixed box of china and other assorted items 15 Chums book 1932-1933 16 8 Astorix books and assorted annuals 10-20 17 Two boxes of records 18 Box of assorted 8-10 19 Assorted LPs including David Bowie's Rise and Fall of Ziggy Stardust; Bob Dylan; Jimi Hendrix; The Doors; the Kinks; Solid Gold T-Rex; Bob Marley & the Wailers plus many more 20-30 20 Boxful of die-cast cars 4-8 21 Six Novelty tea pots including a thatched cottage; crown; garden & pet shop; castle; washing machine & church 22 Bernard Cornwell Sharpes' series books first editions 23 Box of ceramics including cottage ware tea pot, ginger jars etc 8-10 24 Round, flat-bottomed copper kettle and some copper measures 10-15 25 Brass repoussé magazine box with ceramic bowls 6-12 26 Assorted plates 10-20 27 Sixteen boxed Rolson pull cord bulbs (battery operated) 28 Two frames paintings of dog roses by Lois 29 Box of kitchenalia 30 Assorted model cars 6-9 31 Wooden cutlery tray and assorted silver plate tea knives and servers 6-10 32 Box of assorted household items with a large amount of nursery goods 10-20 33 Box of assorted books 20-25 34 Four prints, feeding the pigeons by C Strachan on a French theme 35 Four wooden boxes 10-12 36 Box of mixed sundry electrical items 5-10 37 Box of household lighting 10-12 38 Rowenta Steam Iron, ironing board & mini airer 39 Sumbr acoustic guitar Model PS1 40 Selection of pictures 41 Jimmy Hendrix box set with glass shelves 42 Portable DAB Radio 43 Quick Draw Bandits - boys' shooting game 8-10 44 3 Stainless steel pans with glass lids 45 One box of DVDs 5-10 46 Crate of assorted books 3-5 47 mixed lot - various tribal carved wooden statues, animal skin drum, ceramic native head 48 Hitachi VM E360E video camcorder with attachments 3-4 49 Box containing various modern dolls, games and card games 5-10 50 Old newspapers and and oak box 4-6 51 Six England World Cup collections from 2006 plus two incomplete sticker collections from Panini and Merlin 52 10 LFC magazines from 2007 and 1 Kop annual from 2005 53 Kenwood CD/Stereo receiver with separate speakers 54 Various computer-related software, wires, telephones etc (4 boxes) 10-20 55 Two boxes of CDs 20-30 56 Box of assorted 8-10 57 Collection of 10 small pink prints 8-10 58 VAX selections hard floor polisher 59 Bedside lamps blue shades x 2 60 Cabbage patch doll in trolley 61 25th anniversary boxed care bear with Swarovski crystal eyes and sterling silver nose and hip heart 62 Corgi unboxed Batman and Robin - both on motorcycles 10-15 63 Boxed Disney "the Lovebug", "Seabreeze Point" limited edition Johnny Lightening 20-25 64 McFarlane toys - two boxed "Bon Jovi" Figurines 10-15 65 Family guy "Stewie Griffin", a boxed set of figures 10-12 66 Child's school bag and accessories 67 Battery-powered golf putting returner 5-6 68 Balinese lantern 69 Withdrawn 70 Large classically designed ceramic table lamp base with shade 10-15 71 Singer sewing machine 72 Quantity of various matchbox cars and other model cars, model trains, Triang racing cars etc 73 Wooden clock and Japanese doll clock 6-8 74 Collection of 15 prints 8-10 75 Selection of framed prints 6-10 76 Box of assorted items including Peter Rabbit books 5-11 77 Accoustic guitar ideal for a beginner "Dullet" 78 Table lamp pink glass base and pink shade 79 1950 retro style wall clock 8-12 80 Green kitchen clock 81 White toaster 82 Pair of Prinknash tankards 4-6 83 Two boxes of CDs 20-30 84 Assorted children's toys including Ben 10 and Little Britain 10-20 85 An airbed with a bag 4-6 86 Box of assorted household items including a clock and some candlesticks 8-10 87 A large selection of various vinyl records 5-10 88 Small wooden stool 5-6 89 Large Brown Vase 20-25 90 Matt black electric table top lamp 91 Cut glass vase, Wedgwood black vase, onyx items and assorted 8-10 92 Assorted metal wall hanging pictures - advertising signs 6-8 93 Cyber 3D visor by Cyber Stuff 8-10 94 Laptop bag by Oxford and a motorcycle tank bag 95 Old Utility Coat 4-6 96 Bathroom towel warmer 10-12 97 A Sharp plain paper inkjet fax communication centre 10-15 98 Vintage Jaycee "General Purpose Cutter" Guilotine 8-10 99 16 National costume dolls 100 Office Stationary 101 Box of assorted 6-8 102 Child's car seat 6-8 103 Ornately designed Rococco-style brass photograph frame, together with a pair of Marley-style brass mounted horses 104 Eight boxed porcelain cake servers with floral decoration 8-12 105 Pair of relief decorated silver plated three sconce candelabras, together with a Viners candelabra, mahogany cased cutlery and a quantity of loose flatware 106 Small Centre 2kw fan heater 6-7 107 Clocking on machine and phones 6-10 108 Door Entry Panels 8-10 109 Assorted folders of postcards - Edwardian, topographical, humourous 40-45 110 Binoculars - Frank Nipole in leather case 10-12 111 Tin presentation box poker set, set, chips, felt playing surface 112 Japanese lacquered musical photograph album 8-10 113 Box of assorted ceramic and glass items 6-9 114 Box of assorted chinawares 6-8 115 Box of costume jewellery - mostly necklaces 4-8 116 Three Buffy boxed sets of DVDs (seasons 2,3 & 4) 10-15 117 Box of Action Men and others with accessories 3-5 118 Three boxes of volumes containing a selection of collectable vintage Steinbeck, Hemmingway etc 25-35 119 Chocolate fountain 5-8 120 Box of assorted including leather wallets; glove stretchers and dressing table items 10-15 121 Books of assorted hardback coffee table books 4-8 122 Zeiss Ikon Movikon 8 Super8 Cine camera in leather case 123 Praktica MTL5B camera with lens cover, plus 135mm telephoto lens all in working order and all in case 10-12 124 Mixed lot of ceramics, glassware, DVD game etc 125 Box of assorted books 8-10 126 Bone china tea service with gilded decoration 127 Presentation case of silver plated high tea accoutrements - bread knife, pickle fork, jam spoon, butter knife, six teaspoons & sugar tongs, plus a christening set, boxed 20-30 128 African wall hanging with 12 ebony elephants in an ornate African frame (glazed) 12-15 129 Shabby Chic console table with a small drawer 30-40 130 Box of silver-plated items, tea pots, coffee pots, fruit bowl - mainly edwardian 30-50 131 Box of hard back books including a First Edition Terry Pratchett 132 Royal Doulton Character plate "Romeo" with impressed marks and painter's numbers; also three other plates 8-12 133 Four advertising mirrors, repro and a selection of OXO posters 10-15 134 Box of assorted chinawares 6-9 135 Box of DVDs - large amount of mixed titles 30-50 136 Five assorted oriental and eastern boxes 10-20 137 Box of assorted 6-8 138 3 boxes of volumes of various literature - authors include Robert Jordan, JR Ward, Tom Clancy 20-30 139 Box of assorted animal prints 5-6 140 Shelf of assorted items 141 Petite case with dolls and clothes 142 Collection of 20th C postcards of various destinations (some black and white) 35-50 143 Three boxes of volumes , various literature including Christine Fee, Anne McCaffrey, Kelly Armstrong etc 20-30 144 Two blue and white tureens plus assorted 145 Walker and Hall silver plated hotelwares 10-15 146 Quantity of volumes - mainly fiction, together with an album of various black and white photographs 10-15 147 Black bakelite telephone by "Bell" of London 148 Box of assorted domestic wares in white and gold 8-10 149 Two boxes of assorted volumes 4-6 150 Painting in an oak frame and a winter woodland scene 10-12 151 Workshop storage boxes 5-7 152 Beswick style horse with three cart options - logs, barrels or hay cart 8-10 153 Two boxes of volumes, various literature including Meg Cabot etc 10-20 154 Mr Atlas Bullworker and weights for a bigger chest 8-10 155 Box of kitchenalia 156 Wicker basket with assorted contents 157 Three wrought-iron handcrafted candle sconces with lyre-shaped design and reconstituted stone heads of cherubs and detailed hand-made wings 80-100 158 Two boxes of assorted items 6-9 159 Box of ceramics including craftsman potters wares, avocado dishes etc 4-8 160 Wooden black cat (no fleas) 4-5 161 First World War, enamel water bottle with cork stopper, covered in original wool (in very good condition) 20-25 162 Royal Doulton "Otter" from the Wildlife collection of 1989 modelled by Amanda hughes on a mahogany plinth 60-70 163 Victorian copper kettle 8-12 164 Victorian cast brass standing bear money box 30-40 165 Five Toby Jugs 40-42 166 Beatrix Potter design side plate, nursery bowl and money box 10-15 167 Royal Dux Large Elephant with large tusks (perfect) 60-80 168 Poole sugar bowl and Royal Worcester Coddler 15-20 169 Canadian Blue ceramic sculpture of a tiger 19" long and 8" high 25-30 170 Copeland Spode "Chinese Rose" part service and 19th C heavily-cut decanter with multiple neck rings 10-12 171 Three cigarette boxes and a faux-Tunbridge ware glove box 10-12 172 Two Edwardian bisque figures and a vase 4-6 173 Model of Shakespeare's House by W H Goss (hairline crack to back) 4-8 174 Shelley tea service "Cairo" pattern circa 1920s 8-12 175 Pair of 18th C Dutch-style wall candle sconces 30-40 176 Royal Worcester ramekin dishes, large jug with roses and assorted 10-20 177 Chinese ceramic female deity - 13" tall x 3 10-14 178 Five Edwardian/late Victorian ribbon plates 8-12 179 Pair of Chinese ceramic lamp-bases of female deities with animals - 10" tall 10-12 180 A Wade glazed ceramic blanc-de-chine toastrack displaying a monogram to each end and an Edwardian deliveryman to the centre 8-12 181 Royal Worcester Jar and cover "Delecta" circa 1961. Copeland Spode jam pot and cover. Jasperware jar and cover, two old ginger jar and cover 15-20 182 Beswick golden eagle stamped impressed No2062, matt finish on rocky outcrop 100-120 183 Nico Venzo Terracotta bust of a young girl on a polished wooden plinth, signed by the artist verso 184 The Leonardo Collection Yorkshire Terrier 185 Six items of crested ware 8-10 186 Moonflask with landscape in blue and white; a modern chinese vase, a saki botle and a shallow dish 30-45 187 A Royal Dux glazed ceramic charioteer table centrepiece 188 Shelf of assorted Victorian and later coloured glasswares 15-25 189 A pair of staffordshire spaniels with pups 190 Carltonware case with the Birkenhead town coat of arms and decorative jug 8-12 191 Wicker tray containing 7 Natwest Piggy banks 192 Futurama soft toy "Bender", one Anna May Statuette, Cat Woman Statuette, Cat Woman Statuette, Warner Bros "Penguin" in original box 15-20 193 Corgi Buck Rogers star fighter x 2 with one smaller version, Dinky Galactic War Chariot 10-15 194 Pair of 10" diameter Cantonese export dinner plates, in Famille Rose Pallette. Central panels both depicting domestic scenes of the Mandarin class. Ornate borders with landscapes and boats, gilt banding (small chip to both plates) "Veritas Vincit Omnia" (Truth conquers all) 80-120 195 Copper tea service on tray and EPNS cake stand 15-20 196 Three meat plates/ashettes, majolica cheese plate and high relief Blind Earl-style fruit bowl 8-10 197 Victorian Staffordshire flat-back of King William III in good condition 8-10 198 Pair of Edwardian glazed figures in the colours of Royal Dux 20-25 199 Spode cabinet plate No1 'Tulip and Apple' from an original design circa 1825 4-5 200 Seven items of slag glass (four multicoloured) 6-8 201 Leeds creamware style pair of pierced candlesticks and vase 6-9 202 Railway sign - The Great Northern Railway public warning not to trespass 28" x 16" 150-200 203 Two lamps - one with wooden stand 204 Reproduction Bronze and gilt bronze white marble mounted mantle clock, enamel dial. Two satyrs supporting a lyre-shaped case with matching pair of seven sconce candelabra - rather impressive 250-300 205 Childrens Encyclopedia collection with deep red leather look bindings 10-20 206 Pair of Edwardian Royal blue vases with gilt decoration 14" high 12-20 207 Two wooden candlesticks 6-8 208 Collection of Odhams books on assortment of topics with deep red leather look bindings 10-20 209 Palissy "contessa" coffee service with side plates early 1960s 10-12 210 Victorian Stoneware flagon with handle and cork 211 Three large fine copper jugs 50-60 212 1960s veteran/vintage service by J&G Meakin, Magic Roundabout-style 10-12 213 Yamaha men's motorcycle jacket in Team Yamaha colours size XL 30-40 214 XL men's official NASCAR jacket in suede 30-40 215 Large men's cream leather jacket by Etienne Ozgki (zippered) 30-40 216 American Baseball jacket by Steve and Barry's outfitters XL. With blue wool front and American eagle on back 15-20 217 Men's large Brown leather jacket and belt with buckle detail to waist 30-40 218 Large decorative world globe with each country comprising a different semi-precious stone 219 Copper water flask, copper drinking vessel, hip flask and brass weights for scientific scales 15-20 220 Two highly coloured novelty tea-pots of knights on horseback 8-10 221 Unusual set of silver plated Viennese Sessessionist cake forks and decorated cigar box, continental Art Nouveau 10-18 222 Bone & ox-bone dominoes 20-30 223 Book:- Life and Adventures of Martin Chuzzlewit 1844 Volume 1 Edited by Boz with Leather binding 40-45 224 Soapstone Buddha 225 Corgi toys rocket age model number 1113 80-100 226 Oval bevelled mahogany framed mirror 10-12 227 The "May Panel" by Marcus Designs 10-12 228 Edwardian spelter figure of a maiden plaing a wind instrument - veay beaux-arts circa 1900-1905 8-12 229 4 drawer serpentine fronted chest of four drawers with boxwood and ebony inlay on slayed tapering legs 30-40 230 Large Masons ironstone style tureen and cover, white ground 15-20 231 Stuart crystal spirit decanter, Edinburgh crystal spirit decanter - both deep cut and square form with tear drop shaped decanter 20-25 232 Coalport hand-painted cabinet plate - central painted landscape depiction of "Kirkstone Pass" set within a bright green border with ornate hand gilding 15-20 233 Royal Worcester "September" figure of a boy in blue shorts, tie andhat about to pick up a white cat - modelled by FG Doughty 60-70 234 Royal Crown Derby oval form vase on pedestal base, Royal blue ground with rich hand-gilding, oval panel with floral bouquet, repaired 8" high and 6" diameter 45-55 235 Dinky - London souvenir set - US navy Phantom - Hawker Hurricane MKIIc 30-40 236 Four watercolours by Rex F Hopes: one seaside scene; Lake District with mountains; glass jug with violets and one of red and orange nasturtiums in Wedgwood vase. All mounted, glazed and framed and colours good 50-80 237 Large Figure of a black musician playing a double bass 20-25 238 Shelf of assorted cut glass wares 20-25 239 Four Victorian/Edwardian weight boxes, dressing table jar with coin inset into top of Samuel Johnson, printing block on copper and grooming kit 15-20 240 Shelf of cut glass including grapefruit dishes and five chutney jars 10-20 241 Bells' Whiskey collectors' booklet including book "Pride of Perth" and letter from Arthur Bell and Son plc 242 Continental watercolour street scene with detailed architectural elements of a cottage - unsigned 25-30 243 Late Georgian Volunteer Officer's sword circa 1790-1810. Blue steel blade with faded gilt decoration and handle grip with gilt. Sword has been shortened by approx 4 inches - overall condition is slightly distressed. On display stand 80-100 244 Tang Dynasty-style horse in bisque finish with pale body colours 20-30 245 A five sconce glass chandelier with various sized cut droplets (not tested) 30-40 246 Dull finish silver chandelier with 5 smoked glass shades 247 Matt black 5 arm chandelier 248 Four snuff bottles 10-15 249 Ivory carved animal figures of an elephant and a stag 15-25 250 Ten George III gaming counters dated 1797 45-55 251 Lady's 18ct gold wristwatch on elasticated strap 35-40 252 Amberine cigar holder 25-35 253 Pair of Edwardian lorgnettes on a long chain - requires buyer with own carpet bag . . . 25-35 254 .925 Silver gilt pendant with a hint of ancient Greece, stylised face of a mythical figure 15-25 255 Map mile Reader 8-10 256 Ivory Brooch in the form of a sheaf of corn tied with a ribbon and highly decorated with safety chain 60-120 257 Four vintage Rosary chains 5-8 258 Double string of cultured pearls 6-8 259 Churchill Crown 1965; Diana Princess of Wales Memorial Crown 1961 - 1997; Silver Jubilee Elizabeth II 1977 Crown x 2; George VI Half Crown 1949 20-25 260 Reproduction flintlock pistol 10-20 261 Printing block of Paisley pattern, possibly Victorian 20-25 262 A yellow chinoissorie table clock, now aged to a calmer mucky mustard colour. Clockmaker established in London in1711 (possibly the William Webster clock-making dynasty) and later in Queen Victoria Street. With silvered dial, matter centre, cast brass spandrels on ogee brass bracket feet. 15.5" high and positively screams of the roaring 20s 250-350 263 Two solid silver spoons hallmarked London 1808 10-20 264 Three costume jewellery rings from Marks and Spencers set with Cubic Zirconia 5-10 265 Four sets of car rings 5-10 266 Solid silver ARP badge 15-25 267 Four Murano glass wine stoppers 8-12 268 Solid silver bracelet; solid silver pendant (Maltese Cross) and a solid silver heart-shaped pendant 15-25 269 9ct gold heart-shaped pendant set with rubies on a fine chain 50-60 270 Selection of compacts:- 1 painted by Cecil Golding; 1 Stratton compact; 1 with Mother of Pearl inlay and a pill box with Mother of Pearl inlay 20-30 272 Withdrawn 273 Sterling silver dumbell style with diamond from the Hot Diamonds range of men's jewellery 20-25 274 Withdrawn 275 Ikita pendant and a sterling silver pendant set with a blue spinel 12-15 276 Solid silver cross set with small diamond on a silver chain 10-15 277 Silver pendant set with amethyst on a silver chain 10-15 278 Terribly elegant solid silver bon bon dish, raised on pedestal with extravagant piercework to the body and pedestal foot. Hallmarked for Birmingham 1911, make Norton and White of Newhall Street Birmingham 40-60 279 Two cut glass dressing table jars- one a perfume/scent bottle with silver top and original glass stopper. Birmingham hallmark 28-38 280 Very early bakelite/celluloid bangle with very intricate detailing 10-15 281 Three Victorian cut glass inkwells - one in plain blue with stoppers 15-20 282 Solid Silver pill box in the form of a watch case inscribed with initials RCP, Birmingham Hallmark 25-30 283 Continental silver pill box - circular with repoussé panel and decorated with image of Virgin Mary "Lourdes" and floral repoussé design to back 20-25 284 Fifteen glamour studio produced photos/cards of starlets of the 1950s. Black and white images in protective covers to include colour image of Hedy Lamarr 50-100 285 Hot cast bronze model of a long tall pit bull on marble plinth 80-120 286 Three ivory figures depicting a mask maker; peasant harvesting and a noble lady up to 3.5" high 80-120 287 Victorian glove stretchers in ivory 10-20 288 Carved ivory solid ball, similar in size to a snooker ball - 2" diameter 30-40 289 Nine ivory figures 80-120 290 Four 19th C ivory napkin rings, two with intricate carved and pierced decoration one inscribed with initial A and the largest bearing a carved signature 60-80 291 Good quality silver plated items, to include a ronson table lighter; miniature trophy and a knife rest, etc. 8-12 292 Small animal tusk - possibly Warthog? 50-100 293 Ivory Elephant Tusk 100-200 294 02 Blackberry with charger 60-70 295 Signed Baseball with glove 10-20 296 Black marble commemorative marble paperweight inscribed "Mersey Tunnel 1934" 15-25 297 Marvel Comics - Wizard World Daredevil Father # 1 2004 Con Edition with sketch base cover in protective hard clear plastic cover signed by the artist - limited edition 50-55 298 Selection of posters 3-4 299 R. Cooper watercolour - Scottish landscape with highland cattle and sheep (NB this artist has exhibited works in the Royal Exhibition) 25-35 300 Pair of watercolours by G Dent of highland scenes (one slightly foxed) 15-25 301 Chocolate brown real leather corner suite with contrasting cushions in immaculate, barely-used condition 150-200 302 Square rubberwood coffee table 10-20 303 Antique pine dresser base, comprising three short drawers above three cupboard doors 30-40 304 Large decorative rectangular gilt framed wall mirror 30-40 305 A 1950's two door glazed cabinet, together with a top section bookcase with two glazed doors 10-20 306 Two grey faux suede two seater sofas with Art Deco-inspired 'Odeon' arms with contrasting jumbo cording; loose cushions and a roll headrest in immaculate, barely-used condition 307 Oil on canvas "Tenis Match" by "Prince" in ornate gilt frame 80-100 308 Nest of Three Oak Tables 309 Nest of dark burr walnut tables with carved details 20-30 310 Mid 19th C carver chair rail back, turned legs and drop in seat 60-80 311 Contemporary good quality cane conservatory sofa and chair with upholstered loose cushions in cream cotton brocade, plus two matching coffee tables and a plant stand (ex-Gordales') 350-450 312 Oak sutherland table on elegant gun-barrel-turned legs circa 1920 40-60 313 Set of five oak country chairs with ladder backs and rush seats 314 Replica Georgian corner unit in veneered wood with glass panelled door 10-15 315 Tall standing lamp with cream lamp shade 6-10 316 Large 1950's chinese carpet, bold colours including ming yellow, orange, pale blue, royal blue, pink, grey and green. Complex borders, blue ground with ho-ho birds, insects, flowers and butterflies. Approximately 13'x10' 200-250 317 Late Victorian ebonised music cabinet, carved upstand, mirrors to top of front with alternating carved relief panels, clear glass on lower section to reveal shelving - on castors 100-120 318 48 Bottle wine chiller Executive Fridge 319 Long low oak coffer 20-30 320 Wooden coffee table 321 Display Cabinet, ideal for Jewellery 322 Reproduction classical style table, veneered irregular shaped top with a pie crust-inspired edge, four sweeping legs surmounted by carved Rams' heads down to cloven feet in antique cream painted finish 60-80 323 Two wooden chairs green covers 324 Edwardian Mahogany octagonal occasional table, raised on four turned spports 325 An edwardian occasional table, with complex under stretchers, carved detail to the top - art nouveau 10-15 326 Rubberwood coffee table 10-20 327 Faux suede three seater sofa, plus two seater sofa, to accord 328 Top quality reproduction of an early 19th C gilt Roccoco-style console table with over-mirror 350-450 329 Plank-topped coffer, possibly 17th C with some repair work done in the 19th C - now with date carved into the panel stating "1640" and set with a Norman arch. The three panels to the fall front are a later adaption 60-100 330 32 inch LCD DVD TV 331 Bathroom metal stand with glass shelves 332 Small NEON flatscreen TV with remote, together with a glass TV stand and another similar 20-40 333 Mahogany occasional table/magazine rack 8-10 334 Low mahogany coffee table, single pedestal on four splayed feet, cross banded top 20-40 335 A modern square coffee table, with two bevelled glass inserts 15-20 336 Eco-air de-humidifier, plus an electrolux radiator 10-15 337 Two older reproduction "Louis" style chairs ideal for an interior design project 45-60 338 1970's sorrento ware highly ornate drinks trolley - very vile 40-50 339 Nest of two oriental tables with carved decoration and glass tops 5-10 340 Three pictures and prints of various scenes 10-15 341 Persian painting of a ceremonial scene with two elephants, two horses within a landscape - floral border, glazed and framed 10-15 342 Persian painting of a procession with elephants, foot soldiers and two mounted camels set within a floral border, glazed and framed 20-40 343 Signed print "The Lonely Sky" framed 30"x25" by Gerald Coulson, depicting RAF SE5A, high over the clouds during WWI 60-80 344 Three seater faux leather sofa in dark brown 20-25 345 Assortment of jewellery, rings, bangles and necklaces 6-9 346 Box of costume jewellery including a pearl choker 4-8 347 Box of costume jewellery 4-8 348 19th C oak corner hanging cabinet on H-type hinges of small proportions 50-60 349 Solid oak coffee table with two carved baluster 40-45 350 Dark pine coffee table with a smoked glass centre 8-12 351 Four various occasional tables, together with a nest of three occasional tables 20-30 352 Large Oak Flemish Court Cupboard with profuse carving, geometric designs to lower cupboard doors, under two carved drawers. Upstand with plate rack, over cupboard supported on complex turned columns. Foliate and ribbon carving to upper cupboard doors, frieze rail and pierced gallery over with finials 450-600 353 Five pictures / prints, framed and glazed, displaying various scenes 10-20 354 Upholstered sofa bed, with vile patternation 10-20 355 Framed and glazed modern tapestry 6-8 356 Copper, brass and steel Art Nouveau-style style standard lamp circa 1900 with a period-style shade - has been re-wired 250-300 357 Fine quality Edwardian bedside pot cupboard body in oak with fine coloured inlaid panels. The cabinet maker has gone to town using the most exotic veneers - oval panel to the top with floral bouquet set within Green stained panel, front decorated with classical urn on plinth within elongated oval panel and cat brass upstand. On plinth base 300-400 358 1920's dome topped long cased clock, in oak ply and solid oak, bevelled glass to the front with a show pendulum and weights 359 Longcase clock in mahogany case, wide bodied from the Victorian period. Case with bold turned columns, face with faux moon phase painting, victorian ladies painted in the spandrels and rustic scene to the centre of the dial and a subsidiary second dial. Make is SJ Bibby Carnarvon 450-550 360 Four painted Hepplewhite-style chairs with understretchers, sheild-shaped backs "shabby chic" 40-50 361 Large oak octagonal centre table on monumental-style base with large carved column. Carved frieze rail circa 1870 - probably Belgian 362 Four oak Charles II style chairs, crested backs with carving turned finials and barley twist supports circa 1870 363 French mahogany glazed cabinet circa 1890-1900 with glass interior shelves and bevelled glass to the door 800-1000 364 Large modern pine table and chairs 20-30 365 Reproduction glazed display wall unit, the open arched two level bookcase flanked by two glazed doors, sitting above three cupboard doors which sit below three short drawers 40-60 366 Turkish carpet 60-65 367 Cream leather three seater sofa and two arm chairs 368 MDF and marble fire surround 369 Rubberwood chest/coffee table with lift up top with twelve drawers to the side with turned wood knobs on bracket feet 80-90 370 Rossmore furniture dark mahogany tall corner unit with top light, glass door, shelving and cupboard underneath - finished with decorative carvings 8-10 371 Chocolate brown upholstered 2 seater sofa 372 Dining suite, comprising an oak extending dining table, spanish style oak sideboard and a set of 6 high backed dining chairs for re-upholstery 200-250 373 Carved wooden tribal mask 8-12 374 Carved wooden sign "Orchard Farm" 6-8 375 Convex round mirror 5-10 376 Wooden framed mirror 5-10 377 Framed mirror 5-10 378 Nest of two reproduction occasional tables 3-5 379 Professional office computer desk 150-200 380 Double pine bed frame, head and foot boards with three panels, divided into trefoil Gothic arches, complex posts with blind arcaded finials, sideboards and base slats (superior quality) 67" wide and 56" high 80-100 381 Triple pine wardrobe in Gothic pattern, central mirror over five drawers, plinth base board, blind arcaded convex cornice - sides decorated 63" long, 24" deep and 84" tall 150-200 382 Cheval mirror on stand with drawer, Gothic pattern. Trefoil arch design - 27" wide, 16" deep and 70" tall 100-150 383 Gothic-patterned pine chest of drawers with central "Top hat" drawer, flanked by two pairs of smaller drawers over two long. Decoration to the side panels of superior quality. 45" long, 19" deep and 30" tall 120-180 384 Pair of Gothic-inspired bedside chests of three drawers standing on plinth bases with decorative side panels - superior quality 19" wide, 16" deep and 28" high 80-100 385 1950s bedroom suite: lady's robe; gent's robe and dressing table with shaped mirror 20-25 386 Two glass topped side tables 4-6 387 Small oval footstool and a white square form table (Ikea) 8-10 388 Melamine chest of three drawers 5-6 389 Great quality breakfast/dining set in cherrywood extending single pedestal table and four French farmhouse style rail back chairs with turned front legs and two levels of understretchers (cost over £1200 new) 150-200 390 Reproduction oak side board 20-30 391 2 wooden lamps with shades 1-2 392 Painted radiator cover, pine wall rack, together with a pine table top 2 door cupboard 20-30 393 Modern table and chairs 5-10 394 Repro mahogany two drawer office pedestal filing cabinet, together with a three drawer filing cabinet 20-30 395 Quantity of assorted items to include a kitchen cupboard? 10-20 396 Classical revival two section marble nude figure, in the beau arts taste. The female torso in white carrara marble, her arms behind her head with an ecstatic expression, bare chested and wearing hareem pants in pink marble, terminating in white marble feet and coloured sandles. Detailed with small inset panels of contrasting marble, standing on a circular pink variated plinth. Approximately 60'' in height, separates at the waist 200-300 397 Pair of William IV Mahogany dining chairs with rail backs and red velvet upholstry 20-40 398 Teak finish dining table and four chairs and sideboard in very good condition circa 1965 100-150 399 Solid oak D-ended extending refectory-style table and four solid oak ladder back chairs upholstered in French tapestry fabric (cost £1200 originally) 85-120 400 Beechwood telephone table/chair with single cupboard and fitted cushion (for re-upholstery) 8-12 401 Modern reproduction mahogany glass topped coffee table 5-7 402 Indesit washing machine 30-40 403 Oak single drawer, four shelves for drinks storage/display table 404 modern oak coffee table and a demi-lune single drawer hall table 10-15 405 Italian made sorrento ware drinks cabinet with exotic wood inlays (very Orient Express) 50-80 406 Small antique pine Whatnot 12-18 407 Samsung American style tall fridge freezer in white 125-150 408 Wiltshire Garden dining set made from Eucalyptus Wood pre-treated, folding table and six garden chairs boxed and unused. Cost £399 new 180-250 409 Vintage dining suite circa 1960 in high gloss drop leaf table on slightly splayed legs, shield back high gloss chairs with black PVC (for re-upholstery only) seats and matching sideboard also in high gloss figured walnut. Fall front drinks compartment in showroom condition - fabulous piece 50-60 410 Two vintage 1960s kitchen stools in bright orange - for re-upholstery 411 Circa 1962 side cabinet vintage style, formica covered unit in various shades and grains of faux-wood. Two fall front compartments in figures "silver birch" over sliding glazed doors with gilt curliques, again in showroom condition 30-35 412 Large reclaimed pine mirror frame, complex mouldings 40-60 413 Superb handmade reclaimed pine free-standing un-fitted kitchen units. Belfast sink is set into the side cabinet with routed draining boards, Louis XVI-style carving to the front panel and the cupboard doors, raised on frieze rail and cabriole legs, 72" x 23" x 36". Matching breakfront sideboard, 70" x 20" x 36". Matching side cabinet with over shelves, plate rack and six spice drawers, 70" x 23" x 91. Island measurements are 72" x 31" x 38" which is a unit of six drawers, six cupboards all with carved details. Side cabinet with carved upstand and drawer; space for 18 bottles of wine, profuse carving 33" x 14" x 30" 2500-3500 414 Tall white vase with gold scrolls running round until the top with artificial flowers 5-8 415 1950's original axminster carpet, square, Spirograph meets Jackson Pollock, with splashes of yellow, red and turqoise 10-20 416 Large modern pine 2 door glazed TV cabinet 15-20
Contact Kruger Gibbons Auctions - Birkenhead Auctions - Auctioneers in the North West
Breed: Domestic Short Hair-black and white. Size: Medium Petfinder ID: 23810611. ADDITIONAL INFO: Pet has been spayed/neutered. CONTACT: Candys Cats, Inc. | Orlando, FL | 407-760-2052. For additional information, reply to this ad or
...
___white balinese cat___
***Domestic Short Hair - Black and white - Tiley - Medium - Young ...***